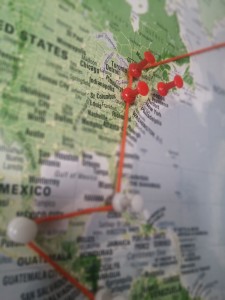 I´m on the road now for a little bit more than 5 months. It's time to recap a little bit. Some of you may know how I planned my travels. When you are still home and look at a map everything seems simple and easy to structure. You have a flight to a certain country and figure you will then make your way in one direction till you hit a point where you might have to fly to next continent. You research the places you want to visit. Collect information from fellow travelers. Get in contact with couchsurfers you met a long while ago to tell them you will pay them a visit. Calculate your budget and dream about how perfect everything will be.
Don't get me wrong. I'm not here to whine about an imperfect trip. I would never dare. This trip is the most magical and best experience of my life. But as I learned and as every long time traveler will tell you: Things turn out different than expected. My trip already deviated from the plan a month in to it. To be exact, it changed exactly the moment where I didn't have any more pre-booked flights or buses. I arrived in Mexico City with the thought of just moving south till I hit Panama where I was supposed to meet a friend. From home and to be honest without doing a lot of research 1.5 months seemed to be a more than enough time to experience Central America. But the moment I looked into distances and the number of places to see I was proven badly wrong. But this was not a bad thing to happen! It led to the unique experience of Colombia. In retrospective it may have been the best decision on my trip so far. It was as simple as booking a flight to Colombia instead of rushing through Central America.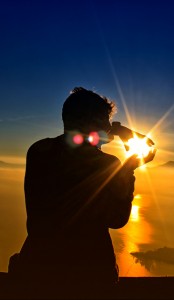 Never would I have met the amazing people I met. Never would I have seen the places I´ve seen. Never would I have ended here in Guatemala at the point of the next big spontaneous decision. I have to tell you that I came to love those moments. Let me give you a few examples. If I hadn't sent a spontaneous message to San Blas Adventures offering to produce a promotional video for them even though I had no references to show, I would not have experienced the San Blas Islands.  If I hadn`t followed the offer of a Canadian girl to climb a Volcano in Guatemala and booked a bus the same day I would not have fallen in love with this incredible country. Seeing your best sunrise and sunset in a few hours while a volcano is erupting nearby really helps. If I  had not followed the call of a Danish friend from Colombia to do Spanish classes in Guatemala even though I had already moved on to Mexico I would not sit here and write this Blog for you. Instead I would be busy finding a way to move on to Asia.
Currently I´m back at Lake Atitlan and this brings me to another insight I gained while traveling. Revisiting places is not a waste of time but an incredible good experience when traveling long term. I  felt instantly comfortable in Antigua but here, at the Lagoon del Atitlan, I actually almost feel like home. I  will stay here for a few days and have some kind of vacation. Yeah I can hear you all screaming….
"Shut up! You are on holiday for a year." But actually staying at one place for a while and just relaxing is a very welcome change of pace after hustling through Mexico and Guatemala. And I need to be relaxed. I`m going to have something similar to an actual work live in a week.
Which brings me to the future. I arrived with the idea of taking Spanish classes in Xela, the second biggest city in Guatemala. After writing a few emails and talking to friends I met on the way it turned into something much bigger than just Spanish classes. I will try to keep my spending's low so I'm gonna work while studying. Doing promotional videos for 2 different organizations, one for accommodation and one for money, while studying 30 hours a week is going to be a change in my travel live for sure.
Which leads to the point of working while traveling. Since my original plans was to kind of travel around the world during my year out I didn't really think a lot about working while on the road. I had my savings and only wanted to focus on the trip. After editing videos for friends I met on the road I learned that people enjoy the videos I produce. I had fun producing those videos. What I had no fun with was researching stuff like tours. Many of those didn't have any kind of promotion video or only very badly produced ones. So why not get the chance of discounts or maybe even money in exchange for something you enjoy to do? Did I ever think about producing videos for money while traveling? Maybe in a very abstract way in the back of my head. But I never pictured it to be that easy to get jobs. Seriously, most of the time an email is enough. Didn`t find anything in advance. Just ask around once you are there. You will be surprised. No video editing skills? No problem. Translation, bar tending, hostel work… the opportunities are plenty.
Little trowback to the work I did so far 😉

[powr-video-slider label="Enter a Label"]
So I´m going to move on to Xela in a few days to do what I enjoy while being at in incredible country with good people around me. Yeah I actually might work as a climbing guide on the weekends with a fellow traveler I met in Nicaragua. Did I see myself working and learning Spanish while staying at one place for a longer while? No never. It came to me. By chancing my plans. By doing spontaneous big chances to my travels. But I love it the way it turned out. So get out there and do your spontaneous travel.
Travel long, travel safe. See you somewhere on the way 😉
For some inspiration check out my favorite pictures of Guatemala.
Guatemala from right to left and back

My favorite pictures from Guatemala so far. The Land of wonders.

More images in album