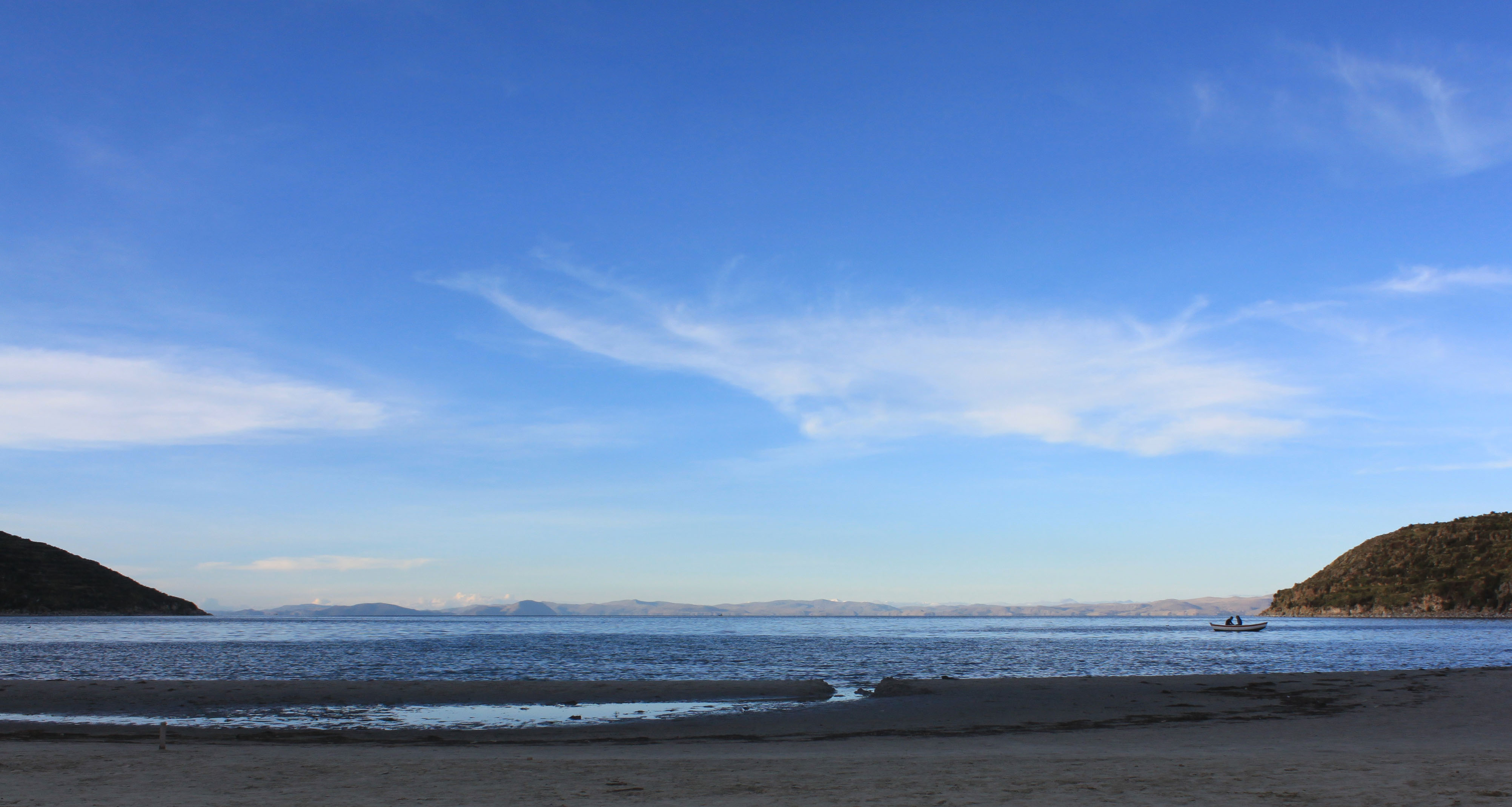 After beeing at loud and noisy cities and living the hard backpacker life between sightseeing and partying for a while it was about to get some rest. Some place with fresh air, few people, and nature. The big city life is pulling a lot of backpackers and no wonder so. La Paz, Buenos Aires, Cordoba, Monte Video, Sucre… all have their charm. Vibrant markets, amazing architecture, and an exhausting nightlife. There are some travelers who seem to be able to do this and only this while traveling. I´m definitely not one of them. So after La Paz I headed to the very north of Bolivia and took a ferry over to the "Isla del Sol". Oh boy was that a good decision.
But let me explain a little bit about the Isla del Sol first. Generally, it is split up in the north and the southern part which you have to choose from when you take the ferry from Copacabana. The northern part is the more beachie part with a fair selection of homestays and hostels while the southern is mainly cliffs and only a few places to stay. But don´t worry too much about this decision. The Island "only" covers 14,3 km² so you can easily hike from the one side to the other. Located in the biggest lake of south America, the lake Titicaca, at 3812 m with an amazing view of the Andes it can get really chili at night, so pack warm clothes.
But what to do once you are there. Well the most obvious, and also the reason I came here, is to enjoy the silence. Either on the Beach, yes an actual sandy beach, on some mountain enjoying the sun or in the middle of the colorful fields the locals work here every day. Enough relaxing? Do some hiking! The highest peak rewards you with some amazing views of the Island, the lake, and the snow covered Andes. Some History? No Problem. In the mythology of the Incas the first Humans were brought down on this Island by the sun god Inti which leaves plenty of interesting history on this Island. If this is not enough yet, the incredibly friendly locals around this place to a definite must visit on your trip around south America.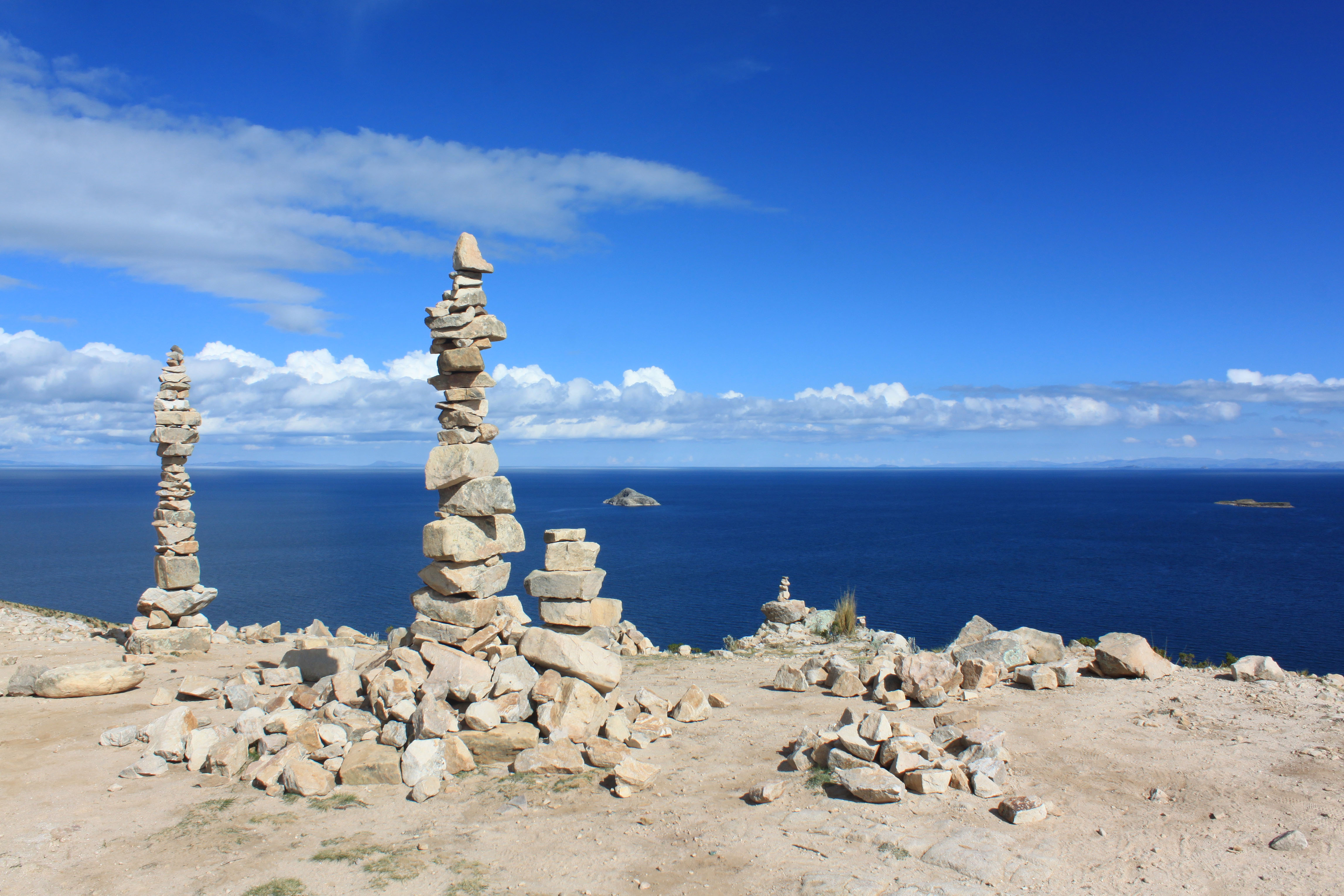 Useful Information
How to get there.

From La Paz:

La Paz -> Cobacabana = Bus = 4 hours / 35bs + 2bs tax + 2bs ferry

Cobacabana -> Isla del Sol norte = Boat = 2 hours / 15bs + 15bs islandtax

From Cusco:

Cusco -> Cobacabana = Bus = 10 – 12 hours / 35$ (because of boardercrossing sometimes longer)

Cobacabana -> Isla del Sol norte = Boat = 2 Hours / 15bs + 15bs islandtax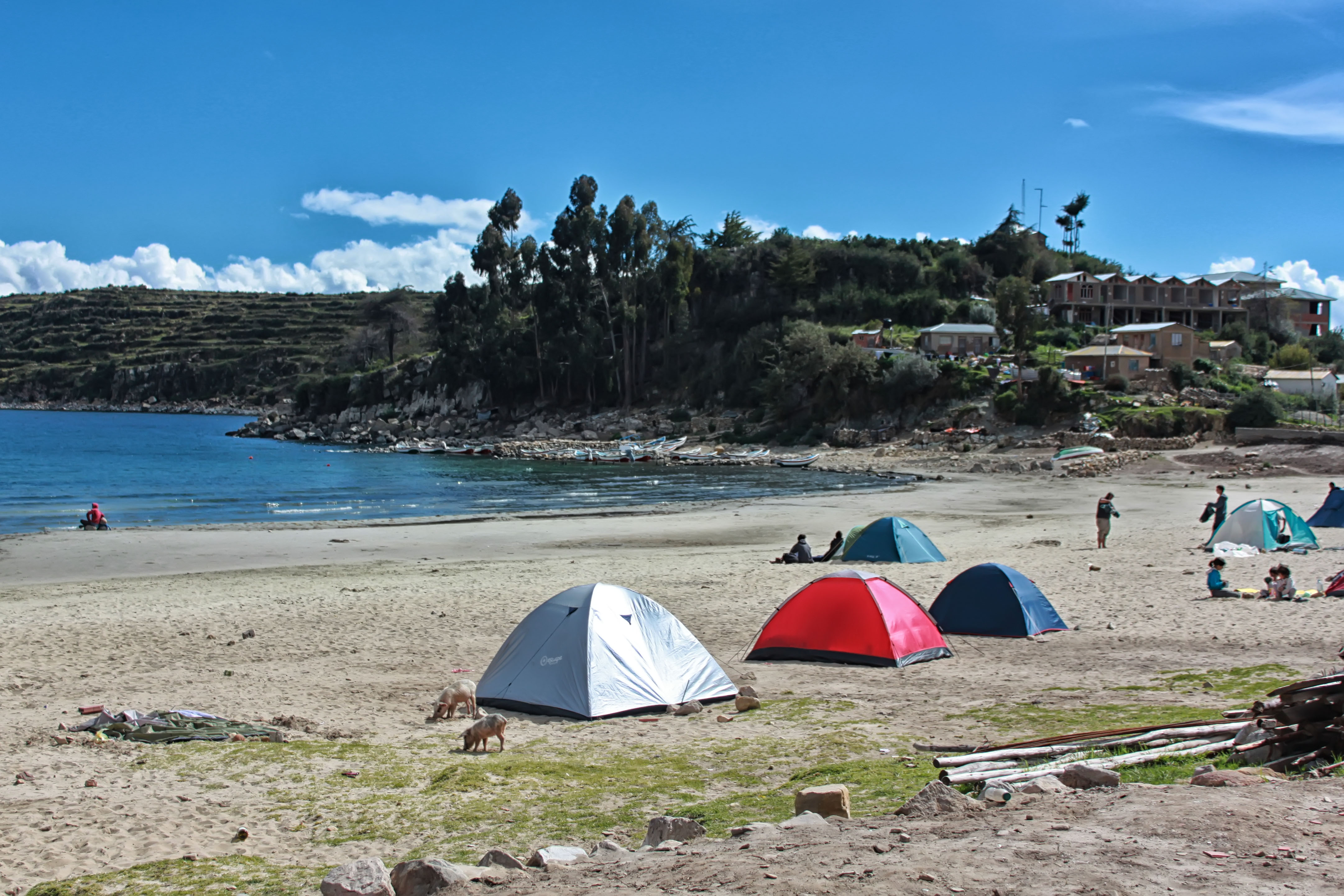 Where to stay:

Hostel Ecologico Wiracocha

When you arrive to Isla del Sol Norte you already see it to you right up on a small hill. Cheap simple double and quadtrope rooms with an amazing view over the small bay. Rustic kitchen where you can cook with the host family over wood and cold showers included.

1 Person: 35bs / 2 Persons: 60bs / 4 Persons: 100bs

Camping on the Beach:

When you arrive at the port of Isla del Sol Norte you walk straight through the small strip of houses to arrive at the sandy beach. There are always plenty of people camping. It´s tollerated and public toilets are avaible right behind for a small charge.